Luqu County, located on the eastern edge of the Tibetan Plateau in China, has an average altitude of 3,500 meters. It is the highest point reached by Seamaty.
Luqu is a Tibetan settlement with pastoralism as its main industry. The average annual temperature is only 2.7°C. The heavy herding activities in the low temperature environment here lead to the herders' need to consume beef, lamb and barley wine all year round to bring sufficient energy and heat to their bodies. But it must be said that the long-term consumption of meat and alcohol diet will lead to the accumulation of a large number of triglycerides in the liver. This will gradually form fatty liver, coronary heart disease and other chronic diseases. Currently, this has become the number one killer of the health of local residents.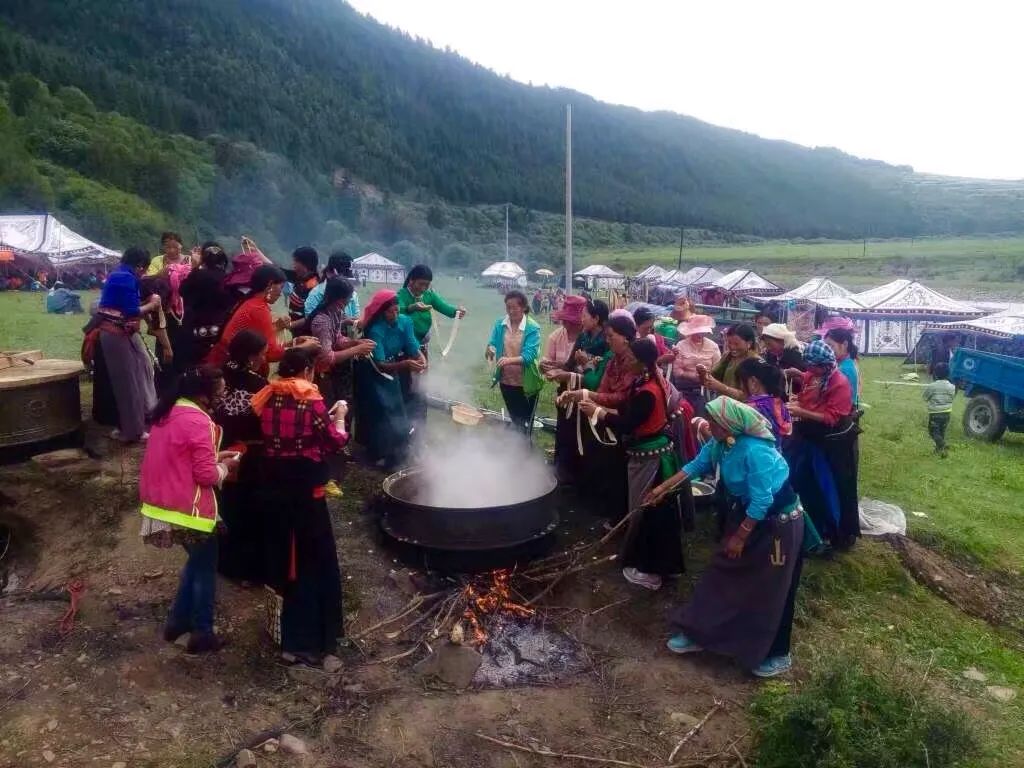 On the official website of Luqu County, there are several letters delivered to the government by people who are incapacitated by chronic diseases. It is evident that chronic diseases have seriously affected the lives of local people.
The head of chronic disease screening in Luqu County reached out to Seamaty's sales. We discussed the implementation plan to promote region-wide chronic disease screening.
Claim 1: Convenience for herders
Luqu is predominantly a plateau with rugged terrain, coupled with the mobility of herders. If biochemical tests are performed using large instruments, herders will need to travel to a county hospital equipped with such equipment. In addition, the time required for large biochemical tests is long. The long waiting time will bring inconvenience to the herders' life.
How does Seamaty solve it?
SD1 automatic dry biochemical analyzer has the characteristics of light and portable, results within 12 minutes, easy to operate and can be operated by non-professional physicians. This allows non-professional testing physicians to go to the herding area nearby. It allows them to reach the herders and perform tests on them.

Claim 2: Complete testing program
This is the first time that Luqu County has started testing involving the entire county. There are more unknown diseases to be tested. At the same time, the county health department wants to get more detailed physical data on the entire population of the county for follow-up work.
How does Seamaty solve it?
Seamaty biochemical diagnostic reagent discs have up to 24 item combination discs. Individual reagent discs can measure up to 23 items. Among them, 19 General Chemistry Kit, 17 Conventional Chemistry Kit, 14 General Chemistry A Kit can simultaneously test and screen more complete items such as liver, biliary, kidney, glycolipid, heart muscle and pancreas. This kind of reagent disc can cover all aspects of the patient's organism. This is ideal for initial full screening like the one in Luqu.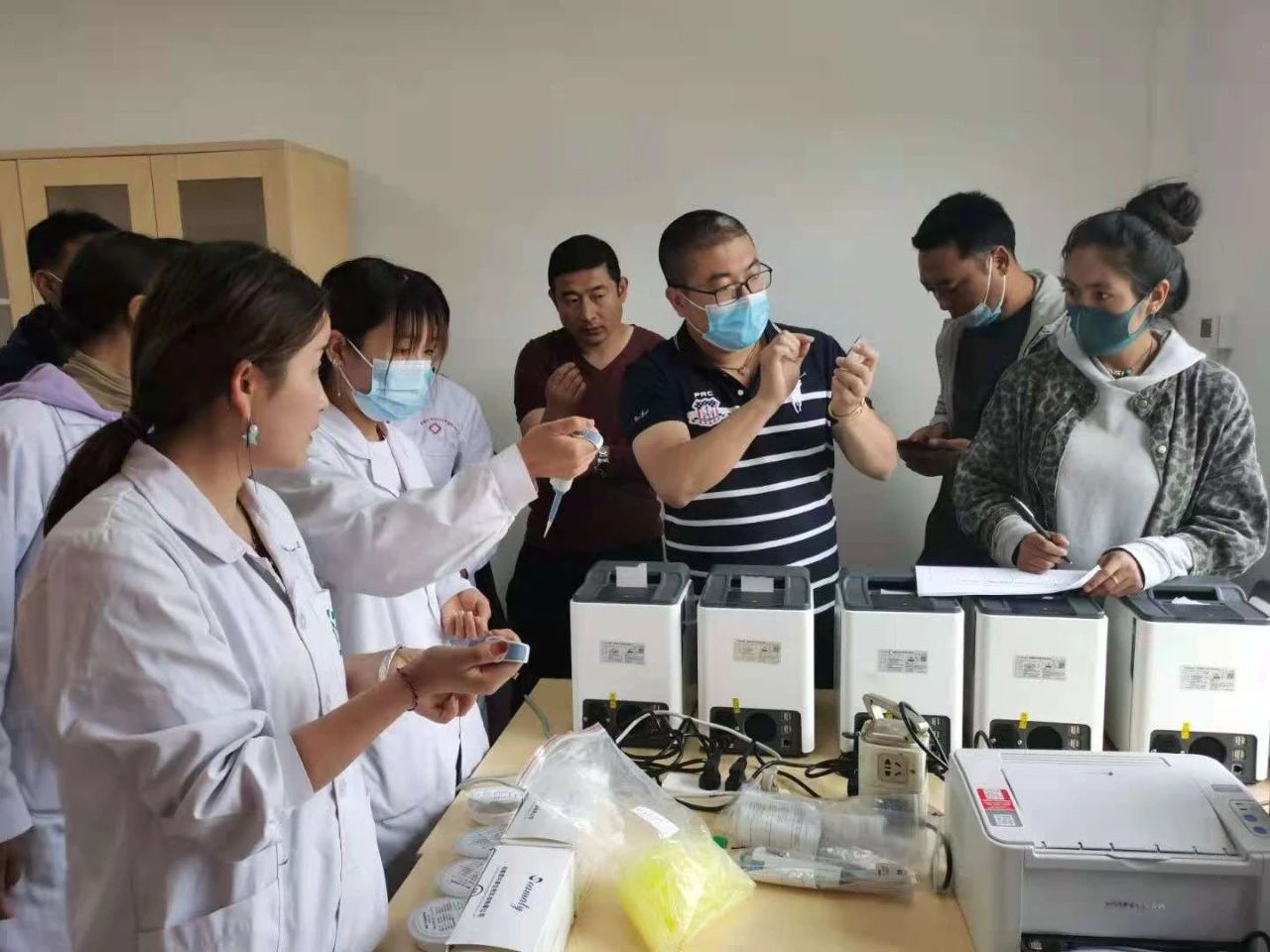 ---
Claim 3: Cost-effectiveness
Luqu County has a resident population of 35,871. How can we give a comprehensive medical examination to the entire population with limited funds? This is a primary challenge.
How does Seamaty solve it?
The SD1 fully automated dry biochemistry analyzer has a patented independent light source. It can achieve up to 2500 hours of stable life, constant light source, durable. sd1 and no internal liquid circuit, pump valve and other wearing parts. sd1 biochemical analyzer free of cleaning, maintenance-free and other functions. It makes universal medical checkups possible.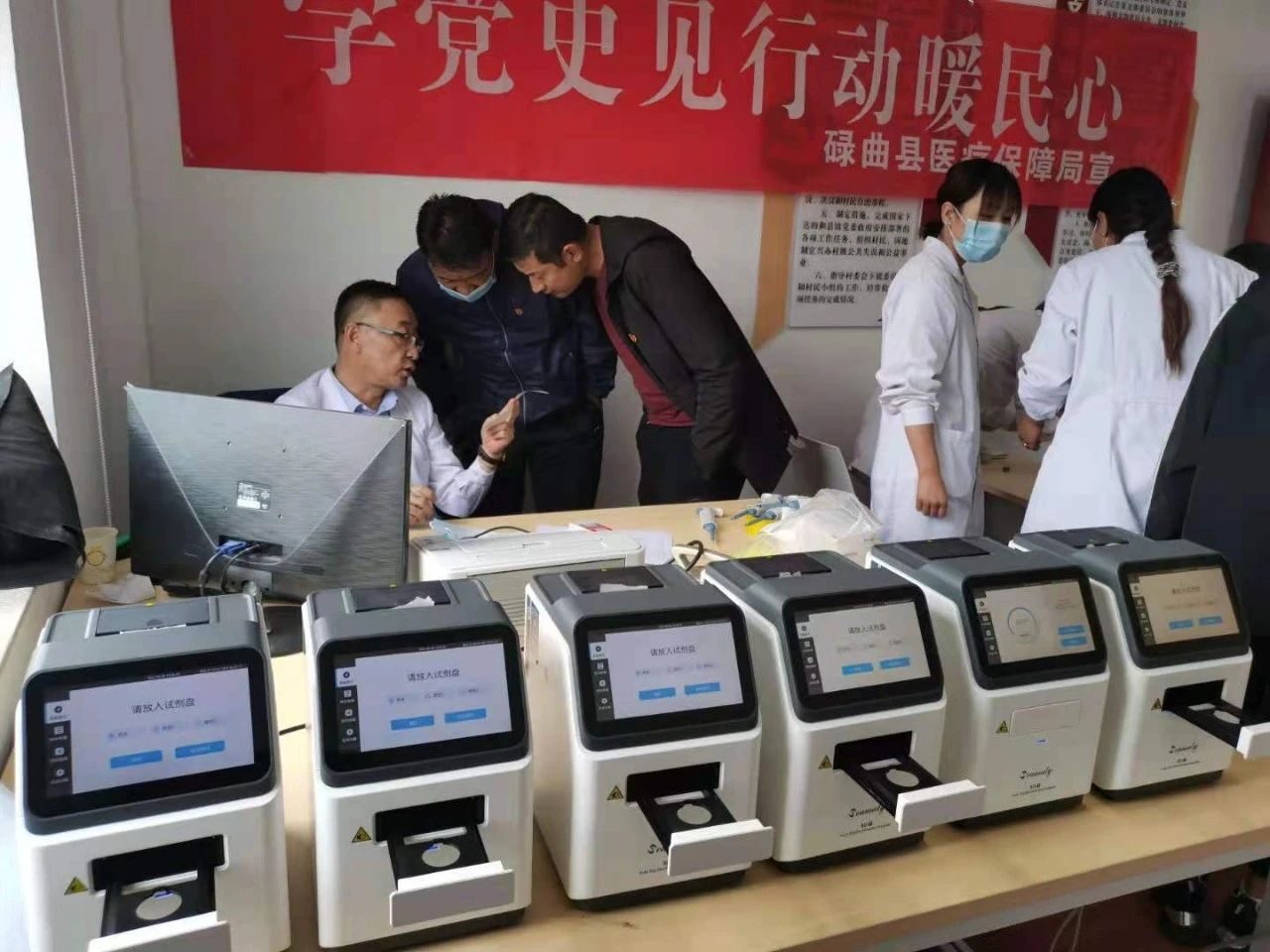 ---
As of July 2021, two batches of chronic disease screening have been conducted in Luqu County using the SD1. Seamaty has not only provided diagnostic instruments and test reagent trays, but has also dispatched experts for training to help improve local clinical diagnostic capabilities and service capacity. This has allowed patients to receive timely diagnosis and treatment of their diseases while effectively reducing the economic burden of local herders.